Humanitarian Activist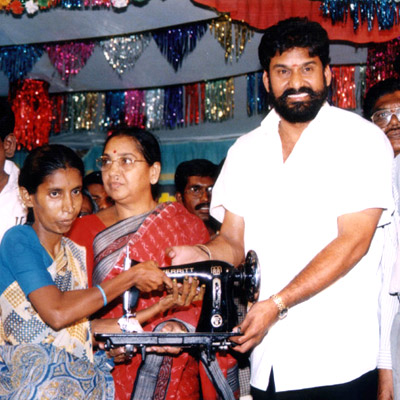 Napoleon's stint as the MLA of Villivakkam was a turning point in his political career. It gave him ample scope to live out his belief that politics was a great way to help people. Napoleon believes whole-heartedly in providing the masses with food, clothing, shelter…and education. Many of his public welfare initiatives emphasise the importance of education.
Napoleon has also roped in the members of his fan club to join hands and partner with him in helping the masses. Reflecting his emphasis on good education, educational components figure strongly in the club's outreach activities. As part of its ongoing activities, the club also organises blood donation camps and distributes books to needy students.
Public Servant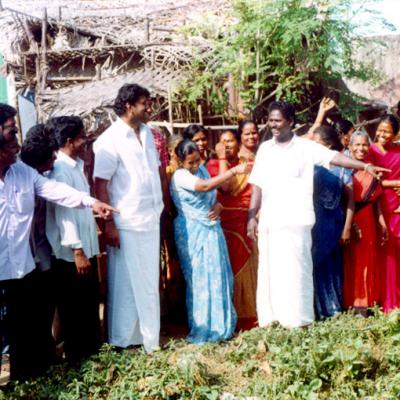 Napoleon believes that "No politician can be a leader, without also being a good public servant and learning to serve people, without expecting anything in return". His leadership is marked by a high level of humanitarianism and a strong emphasis on reaching out to the downtrodden.
As the MLA of Villivakkam, Napoleon was always approached for help. But even after his tenure, people continue to flock to him.
As one friend puts it, "Napoleon goes out of his way to help people. Whenever there is a crisis, people don't hesitate to visit him and ask for help as they feel he is very approachable. He has earned himself a reputation as a 'friend in need'.